Consultations are an important step in the doctor patient relationship.  They are the first opportunity for a patient and a doctor to meet one another, and the first opportunity for the doctor to assess the patient's case, concerns,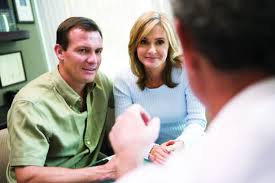 needs, and goals.
You can read more about each initial patient appointment at What To Expect During My Initial Appointments, on the Becoming a Patient page.
Free Online Video Consultation:
Ellis Mobile Chiropractic is happy to announce that we are now providing Free Online Consultations via Skype video-conferencing!
Request Your Free Consultation Here
To request your free consultation click on the button above.  You will be directed to the online booking  page where you will be able to select from available appointment types, dates, and times that will best suit your needs.
Once you have submitted your appointment request you will receive a confirmation email that will direct you to fill out your new patient forms and submit them electronically.
All that's left is to ensure that you have Skype (free download) installed on your computer, tablet, or phone for use during your online consultation.  All of this from the comfort of your home and can be done in under 30 minutes; now you're ready to meet with the doctor.
Request Your Free Consultation Here
For help downloading, installing, and using Skype video-conferencing for your free consultation, click HERE.